Smoothing and Aggregating Data
11.2.

Smoothing and Aggregating Data#

When we have lots of data, we often don't want to plot all of the individual data points. The scatter plot below shows data from the Cherry Blossom Run, an annual 10-mile race that takes place in April in Washington D.C. when the cherry trees are in bloom. These data were scraped from the run's website and include official times and other information for all registered male runners from 1999 to 2012. We've plotted the runner's age on the x-axis and race time on the y-axis.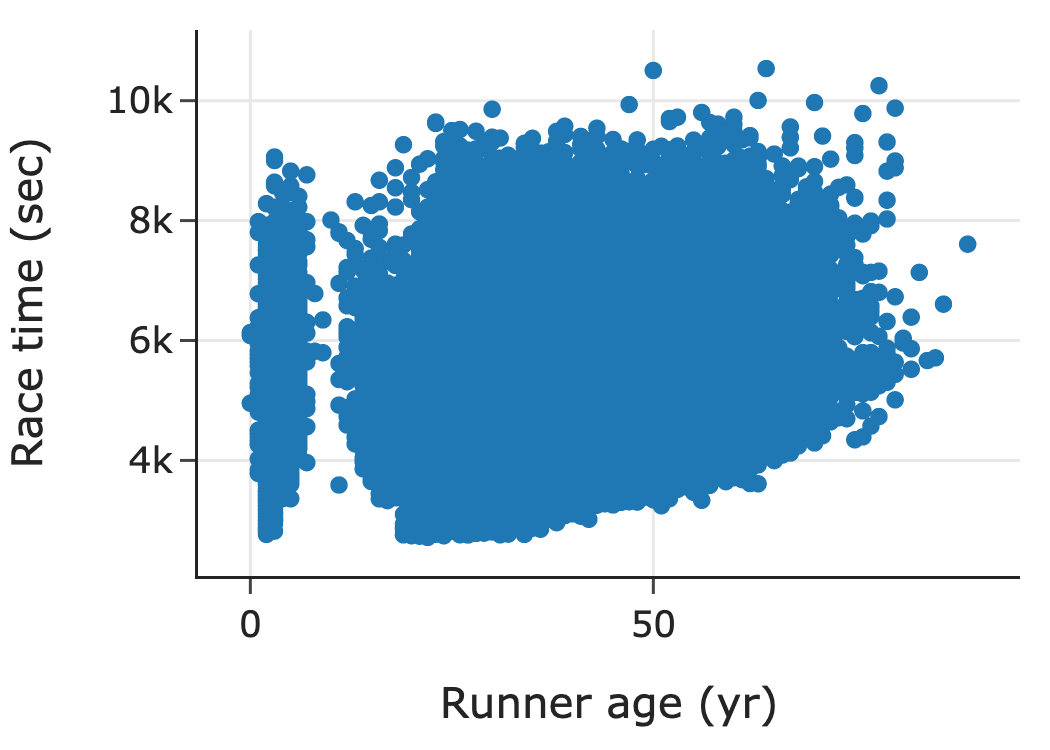 This scatter plot contains over 70,000 points. With so many points, many of them overlap with each other. This is a common problem called over-plotting. In this case, over-plotting prevents us from seeing how time and age are related. About the only thing that we can see in this plot is a group of very young runners, which points to possible issues with data quality. To address over-plotting, we use smoothing techniques that aggregate data before plotting.